Newport Beach & Costa Mesa
Matty normally works weekends and while we're thankful to have evenings during the week at home, we notice when months go by and we haven't had a full day off together. So when he told me that he asked for a weekend off in July, I got right to planning. There is so much of California we've yet to see and it's all within a short drive from our home.
Through a series of coupons, Groupons, and discounts, I managed to get us tickets aboard a whale watching boat for $15 total. Eager to get on with the weekend, we didn't even mind waking up at 4:30 AM on a Saturday to drive an hour south to Newport Beach. We rather enjoy watching the sunrise together (it's a tradition every time we go to Australia); there is just no part of the day as magical as when the sky wakes up.
We boarded with high expectations. Whales have been spotted every day! Just last night there were 4 humpbacks right here! It's early so the water will be still and easier to find spouts!
Yet, the only thing we saw in the distance was a dense amount of fog. And something like a rainbow over the water. Our weather apps still said, "full sun!" as we waded deeper into what I can only describe as an enveloping curtain of fog with little line of sight and no clear awareness of whales OR land.
But it sure did make for some pretty pictures. And the dolphins came out to play. <3
A lot of people took sick and the crew was literally cursing like sailors when they had to clean up after those that decided to toss their cookies in the toilet and not overboard.
Like pros, Matty and I took Dramamine.
We were starving for a second breakfast once the boat docked, but more concerned with finding the best cup of specialty coffee around. We drove 20 minutes to Portola Coffee Lab in Costa Mesa, where, like any true (hipster) delicious coffee shop demands, we waited in line a good 15 minutes before being served.
Vendors were setting up a small market nearby and we walked away with a few plants for our ever-evolving home.
Matty and I are doing a Whole 30 right now, plus we're on a budget, so I packed us a beach picnic with roast chicken, raw veggies, avo, watermelon, cantaloupe (rock melon, as they call it in Australia), strawberries, and Lara Bars. I've packed several similar picnics for outings this month and found it surprisingly easy, budget-worthy, and totally worth the time.
Despite the bright sun inland, the beach was still foggy. It really was the strangest beach day: dreary, hot, humid, creepy...
Matty still managed to get a sunburn.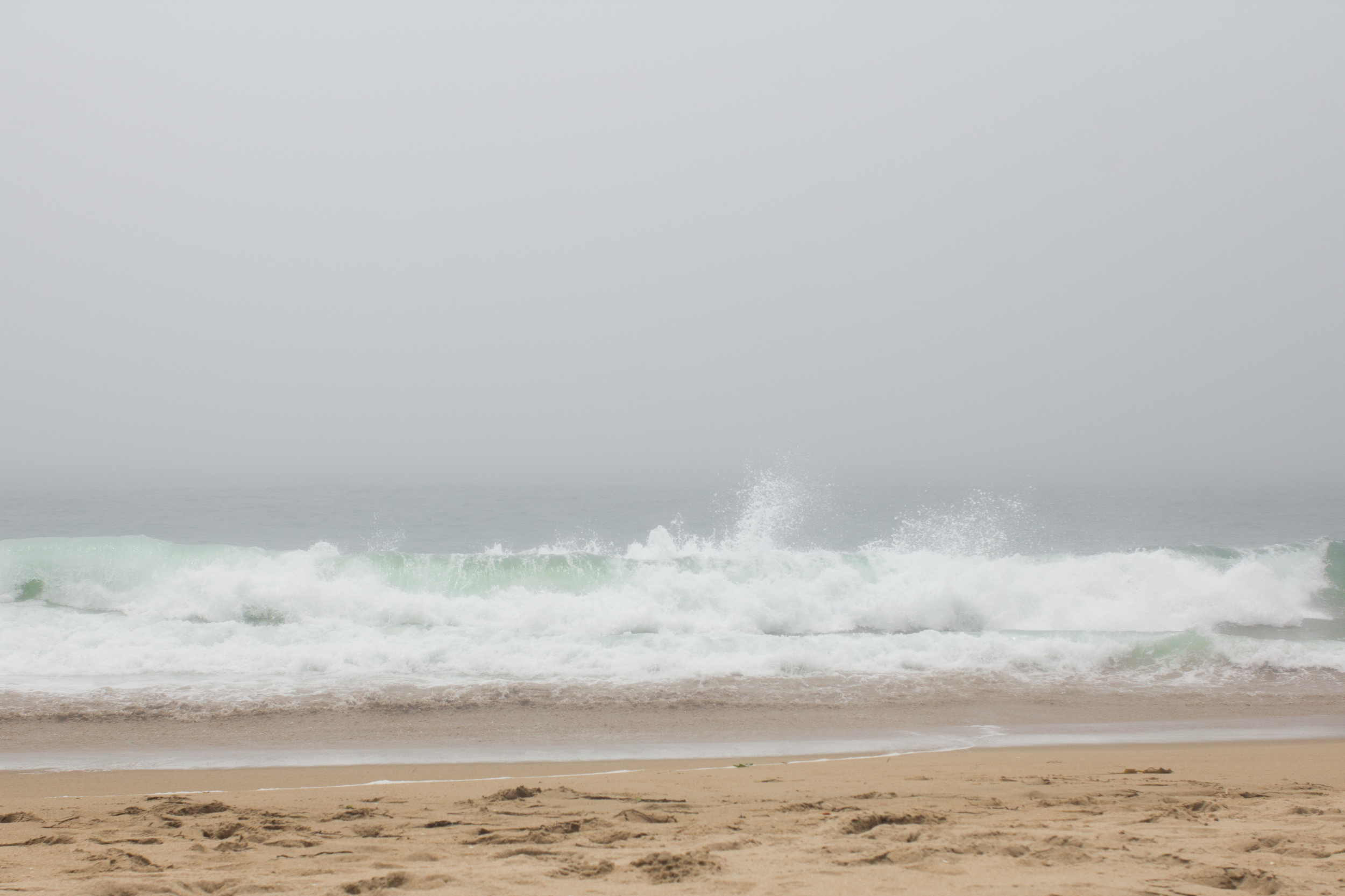 We spent the rest of the weekend cleaning, attempting to refinish some chairs (furniture from the 1970s will test your patience), hanging photos, and watching Stranger Things on Netflix. A simple, refreshing weekend that I won't soon take for granted.